Our Commercial Services
Organic growth on a home or business is not only damaging- it reduces curb appeal, and in some cases, affects your potential value. 
There's a big difference between a handyman with a pressure washer and a professional pressure washing service. We have the experience required to select the correct cleaning process, chemicals, and techniques for your property's needs.
256 ProWash offers the highest quality exterior cleaning services available. From a small driveway cleaning to the largest commercial projects, we are the first choice in the Tennessee Valley for pressure washing and soft washing services.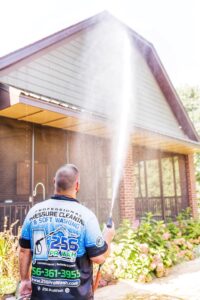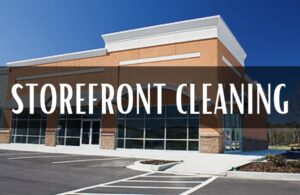 STOREFRONT CLEANING
The exterior look and feel of a commercial property can either attract or turn away prospective customers. Your building and its surroundings play an important role in making a positive first impression on your customers. Business owners often overlook cleaning their windows, concrete surfaces, facades, awnings, and other surfaces, oblivious that these things can hurt their business.
Our commercial services make sure that your building creates a positive first impression by regularly using commercial pressure washing services.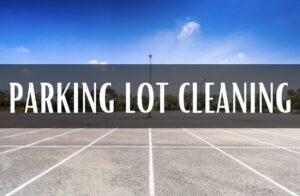 PARKING LOT CLEANING
The concrete surrounding your business is one of the most overlooked and unclean surfaces. Yet it's the first thing most people notice when they walk up. Although they don't require too much maintenance, concrete surfaces become incredibly dirty over time.
First impressions mean everything, so it's essential to keep your concrete clean and looking fresh, inviting, and safe. Let our commercial services do the work for you.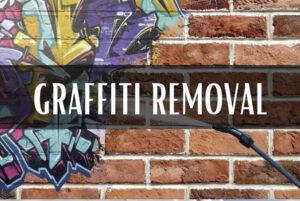 GRAFFITI REMOVAL
Graffiti is not only unsightly but can also drive people away from your business and decrease your property's value.
If rust, stains, or graffiti are bringing down the value of your property, professional removal can restore your home or business's integrity. This is the kind of job that is best left to the professionals, who have the proper equipment and training to handle such a task. Our goal is to offer affordable restoration of dirty, damaged, or vandalized surfaces because we respect the value of your property.
CALL US TODAY!
256-361-3955